Stuart Sunrise Rotary Scholarship Program
Each year, the Rotary Club of Stuart-Sunrise awards between $12,000 and $20,000 in college scholarships for students graduating from Martin County's high schools. Since our inception in1985, we have awarded almost $220,000 in college scholarships. Students with a strong desire for a college or vocational education with excellent work ethic who have limited opportunity for other academic scholarship awards are encouraged to apply. Student must have a 2.25 GPA or better. We take into consideration financial need, school clubs and activities, volunteer service, and/or job activities.
Our fundraising activities help raise moneys needed to make dreams come true for these students, some of whom are the first in their families to attend college. This year's fundraiser will be held at the prestigious Harbour Ridge Yacht & Country Club Lakeside Tennis and Pickleball Center, a PBI Tennis Center, on April 22-24, 2022.
Here are a few stories of how our scholarships have changed lives -
My first year at the Culinary Institute of America (CIA) was an experience like no other. With a new environment came many challenges. It was a new chapter in my life, and I was excited, but nervous. Along the way, I learned a tremendous amount of knowledge and gained life-long friends and experiences. It was really exciting because it gave me a chance to explore the local area and give back to the community by keeping the park clean. I also took part in the "Peanut Butter and Jelly for a Good Cause". In only a few hours, we made thousands of PB&Js for local foodbanks. It is always a great feeling to give to those in need. Also, I joined "Mise en Place", a leadership program where I heard from our chefs and faculty about the school's core values: excellence, leadership, professionalism, ethics, and respect for diversity.
My favorite classes were Baking Ingredients & Equipment Technique, BIET for short and Menus & Management profit. In BIET, I learned about different types of spices, herbs, dairy products, flours, fruits, and much more. My menu class was also very interesting because I learned the latest trends and how to design and cost out a menu. With all I learned, I created a restaurant concept of my own. I had to cost out my whole menu, pick a location, and create a profit and loss statement.
I knew it was to help better myself. As the weeks went by, my classes got harder and harder. At the end of the semester, it was time for my practical. It was a stressful two days. I had to demonstrate what I had learned throughout the course by creating two final products: a cake and an apple strip.
Juana, Culinary Institute of America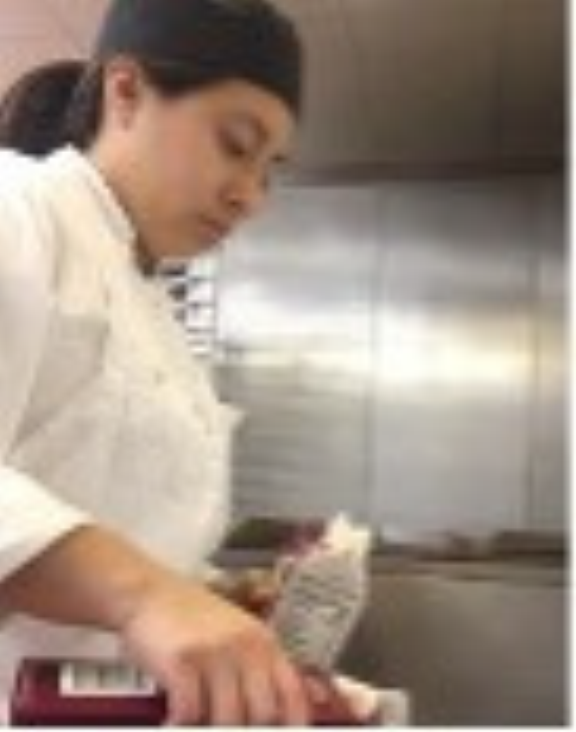 ***********************************************************************
My name is Rodolfo and I'm a first-generation student at the University of Central Florida. I'm in my sophomore year and majoring in Aerospace Engineering. I've been working really hard the past two years. The Rotary Club of Stuart-Sunrise has helped me so much along the way helping me achieve my goals of bringing mankind to the stars again.
Rodolfo, University of Central Florida
***************************************************************************